Play your way to real products at Bilka.
In the Far til Fjorten game, you're visiting Per and Malene at home, and you're helping Per at Bilka, when he needs a hand with the grocery shopping. Having fourteen kids, Per is a busy guy with enough on his plate, so he would appreciate your help.
Match the Bilka items on the board and make them disappear. Play your way through exciting levels and lots of entertaining gaming time.
Use your smartphone or tablet to play. As you play, you will earn points, which are exchangeable for real products at the Bilka Voucher Shop – go get some candy, a piece of kitchen equipment, a nice bottle of perfume, or grab a delicious steak from the butchery.
The Far til Fjorten game is free to use, but you can buy extra moves, boosters, and lives directly in the app.
Features:
● Match 3 game design with lots of fun missions and features
● 60 levels and 15 challenge levels. So far…
● Fun and entertaining universe, where the characters from the Bilka commercials, Per and Malene, will guide you
● Play your way through the levels in Per and Malene's house: the hallway, the garden, the livingroom, the kitchen, the bathroom, and the wardrobe.
● Earn voucher points by playing, and exchange them for real products at Bilka
Game development for Bilka, Pointvoucher and Wibroe, Duckert & Partners.
For more info, visit bilka.dk/fartilfjorten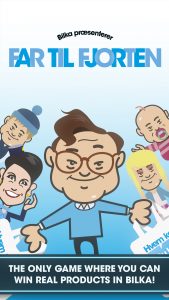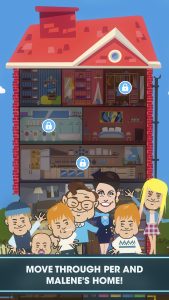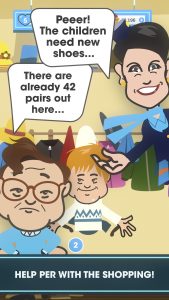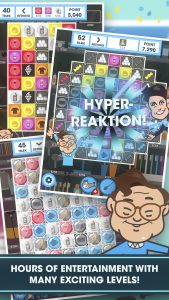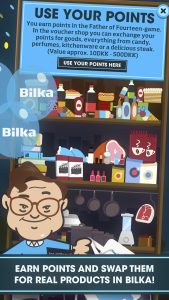 View more games and app projects we have worked with.