The Excavation Game, is a touch table game available in Denmark at GeoCenter Møns Klint.
The aim of the game is to solve the mystery of how and why the dinosaurs died.
Through teamwork and puzzle solving, the players must choose a hypothesis and find clues to support it.
It is a mystery game based on the 2012 expedition, where GeoCenter Møns Klint, among others* set out to find a plateosaur in Greenland. The fossil hunt offered much more than expected and the expedition team discovered two plateosaurs, which are some of the first dinosaurs in the world. They also unearthed a phytosaur, a kind that has never been found in Greenland before, and some exciting dinosaur footprints.
The game has been developed in close cooperation with Kongo Interactive.
For more info, visit www.moensklint.dk or kongo.dk.
*The expedition was a a collaborative effort between GeoCenter Møns Klint, Harvard University, Copenhagen University, GeoMuseum Faxe, Statens Naturhistoriske Museum, Grønlands Nationalmuseum og Grønlands Selvstyre. After the exhibition at GeoCenter Møns Klint the fossils will be returned to Greenland.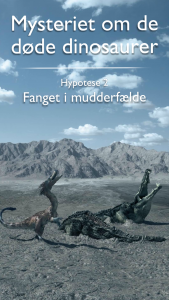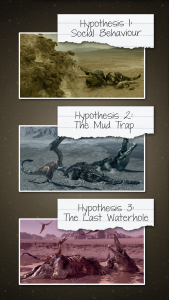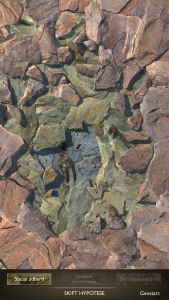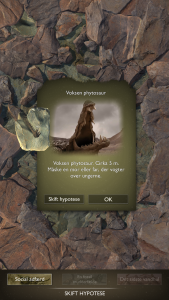 View more games and app projects we have worked with.