Play your way to real gift vouchers and lottery tickets at the Tuborg Derby track.
This classic horse track game will have you on the edge of your saddle as you compete for the Tuborg Derby title.
Choose your favourite draught horse and head for the start zone. Each horse has its favourite beer, so choose wisely.
Once on the tracks, throw cans with a swipe and try to hit the targets. Hitting the big hole will get you forward, but the small one will get you even further. And remember: throw responsibly – you might run out of beer cans.
If you want to leave your opponents in the dust get your hands on a Tuborg Derby campaign can and redeem a Golden Horse shoe.
Use your smartphone or tablet to play. You will earn points while playing, which you can change into gift vouchers of your choice in the Tuborg Derby Voucher Shop.
Tuborg Derby is free for everyone, but you need to be at least 18 years old to play.
The game is only available in Denmark.
Game development for Tuborg and Wibroe, Duckert & Partners.
For more info, visit Tuborgderby.dk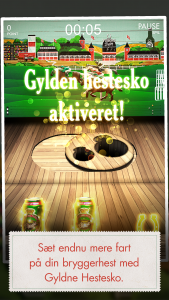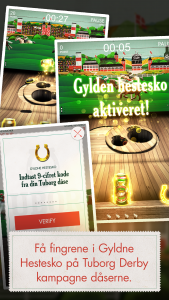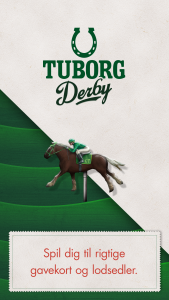 View more games and app projects we have worked with.